#1 Maritime & Yacht Security Services
If you need maritime security, give us a call at (+44) 0759-957-4524
Maritime operations face an ever growing assortment of security and safety concerns. It can be nerve-wracking to get a call, that your boat or yacht has been vandalized or is the subject of an arsonist. Private Yacht owners and crews face increased threats from pirates and vandals, including many popular ports in the UK, Caribbean, off the coast of Florida, Cuba, the Mediterranean, Mexico, South Pacific, Singapore, Maldives, Africa, Gulf of Suez, Oman, Aden or the Arabic Sea. Our maritime & yacht security services help you to feel secure while away.
Modern day criminal piracy attacks and vandalism can include:
Arson
Kidnapping
Drug Smuggling
Hijacked Delivery Vehicle
Cyber Attacks
Diver Attacks
Vandalism
In-port Crime
Surveillance
At Spetsnaz Security International, Ltd. we provide an array of customized maritime & yacht security solutions for several issues, including monitoring and crew verification, access control, safety, marina security, vandalism and loss prevention. Our goal is to help keep your yacht protected 24 hours a day.
How Spetsnaz Security International Service Can Help You
We understand that the need for maritime security is increasing throughout the nation, especially in coastal areas. In many cases, the only option is to contact a private yacht security company with the proper experience and expertise to protect the marina.
From complete access control development to 24hr monitoring, Spetsnaz Security International can provide the services and security your business needs. While we serve any commercial property in need, our commercial security guards also specialize in niche protection, including security for building front lobbies, construction site security, nightclub security consulting, front gate security, local security and more.
Why Marina's Need Spetsnaz Security International
The threat to your livelihood is greater today than it has ever been in the past. Regardless of if you run a marina or a yacht, the potential for loss and theft is real. Spetsnaz Security International Service can help. The team offers some features and benefits that other maritime security companies just can't compete.
For example, Spetsnaz Security International has an excellent reputation. They have many long-term clients that continue renewing their security contracts year after year thanks to the superior services provided. The company is well-respected and actively growing into new locations across the nation.
The team also regularly invests in new training with modern equipment to ensure they have the latest tools of the trade at their fingertips. When you retain these services for the protection of your yacht, you can feel confident you are getting service from guards that have the equipment, skills, and know-how to handle the job and provide results that exceed your expectations.
Benefits of Professional Maritime & Yacht Security Services
When you hire a professional maritime security team, it provides peace of mind for both crew members and staff. It also shows that you are concerned about everyone's safety and well-being. With the services of Spetsnaz Security International on-site, you can feel confident that the environment for your crew is as stress-free as possible since there is one less thing they have to think about while on the job.
Additional benefits offered by professional security services include:
Understanding that someone is there for the well-being of the captain and crew.
Someone who is constantly on the lookout for any signs of suspicious behavior or activity.
Ability to customize the level of safety present based on the needs of the particular maritime operation.
Discreet services that still provide actual and perceived protection for the firm.
Spetsnaz Security International Maritime Security is a company that is licensed and insured. The security staff regularly participates in new training seminars to ensure they are ready to handle any potential issue that may arise while out to sea.
If you are ready to safeguard your marina, yacht and or boat, then contact Spetsnaz Security International today. The professional security team can customize the services offered based on the level of protection and security you require. No longer do you have to worry about loss, access control, and other security-related matters.
Armed-Unarmed Executive VIP Protection Security Bodyguard | Close Protection Service, Armed-Unarmed Executive VIP Protection Security | Body Guards | Armed Unarmed Executive V.I.P Protection | Security Bodyguard | Close Protection Operatives Worldwide
At London Maritime Security Guard Company as part of our efforts to establish a true security culture, Spetsnaz Security International was the first global freight forwarding with an in-house security department and one of the first to receive the Customs Trade Partnership Against Terrorism (C-TPAT) certification from the Europe Customs and Border Protection agency.


FREIGHT SECURITY-MARITIME SECURITY CLOSE PROTECTION OPERATIVES-OCEAN FREIGHT INTERNATIONAL FORWARDING SERVICES LONDON-HIRE VIP MARITIME SECURITY-COMPANIES-AGENCIES-BODYGUARD - VIP SECURITY FIRMS-ARMED-UNARMED MARITIME SECURITY GUARDS NATIONAL AND INTERNATIONAL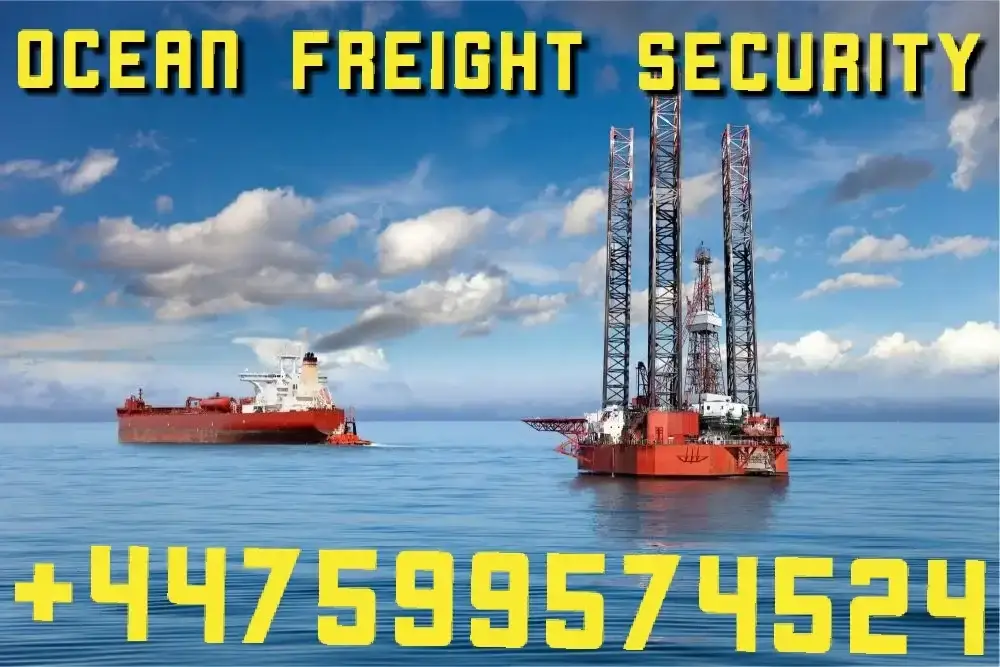 At London Maritime Security Guard Agency when you deliver or have us pick up your cargo to Transway, you can always trust with confidence our secured warehouse. At London Maritime Security Guard Services we've established a company culture where freight security is a top priority. Our goal is to deliver the most comprehensive supply chain security in the industry. At London Maritime Security Guard Services 24 hour security cameras and designated security companies that escort our transport to the airport.
Our Proactive London Maritime Close Protection Bodyguard Services
As one of the leaders maritime security providers, Spetsnaz Security International Limited can offer shipping and offshore clients comprehensive solutions to protect their people, assets and reputation against local and strategic risks. We appreciate the commercial and operational realities that our clients face; as such we remain involved at every stage of the project in order to provide effective security and risk mitigation, from corporate level to individual employees at the 'coal face'.
At London Maritime Security Services we have the knowledge to provide proactive professional and commercially viable solutions to client vessels and platforms operating in some of the most dangerous waters in the world.
From conception through to implementation, compliance and safety are at the forefront of all our operations. We are proud to be ISO PAS 28007, 9001 and 14001 compliant.
Our Services Include, but are not limited to:
Proactive Vessel Protection Services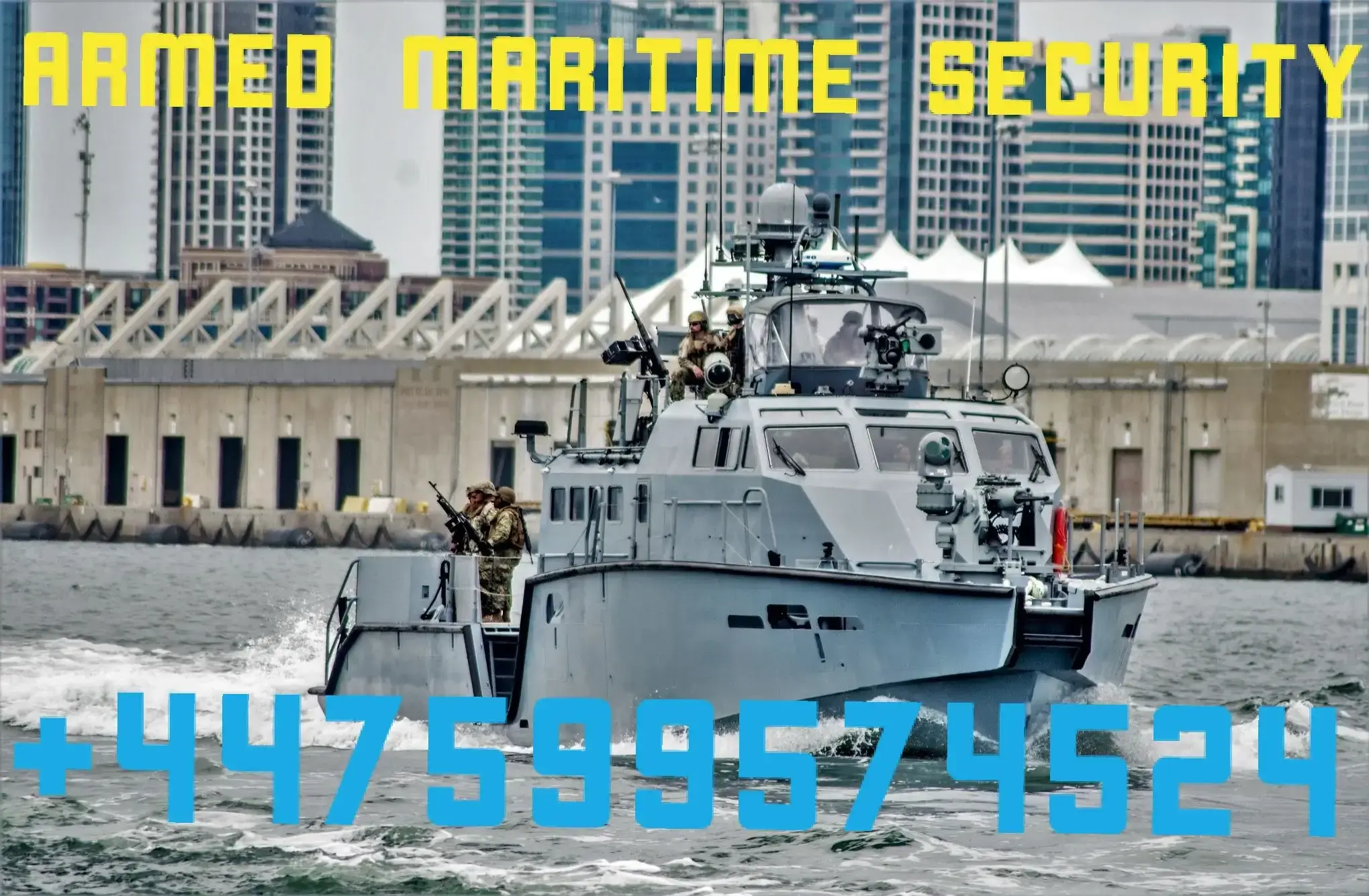 Pioneers in piracy prevention – one of Spetsnaz Security International Limited Maritime's earliest projects was training the Somali Coast Guard – we offer comprehensive services to protect against piracy attacks and mitigate the associated risks. Spetsnaz Security International Limited has a 100% success rate and has provided security for over 800 ship owners across the globe.
Our maritime security offerings are area related:
Gulf of Guinea
As an international premier maritime security guard company Spetsnaz Security International Limited provide best maritime security guards international with extensive experience over 14 years. We are providing classy, high calibre, reliable, affordable, trustworthy and professional maritime security guards nationwide. Spetsnaz Security International Limited Maritime's services in the Gulf of Guinea centre on British and South African consultants, supported by indigenous security forces. We offer:
Assistance with Flag procedures and administration
24/7 Operations Centre
Regular intelligence reports and updates
Liaison with local security forces, ensuring high standards
Indian Ocean
Spetsnaz Security International Maritime's counter-piracy product provides physical protection; the level of this protection is determined in conjunction with the client's needs and a comprehensive risk assessment. We offer:
Assistance with Flag procedures and administration
24/7 Operations Centre
Clear and internationally recognised Rules for the Use of Force
On-board bespoke crew training
Regular intelligence reports and updates
Vessel tracking
Comprehensive post transit reporting
South East Asia
Spetsnaz Security International Maritime's services in this region are bespoke and designed to suit a client's individual needs. We generally offer unarmed protection, however armed services can be provided dependent on location. We offer:
Assistance with Flag procedures and administration
24/7 Operations Centre
Regular intelligence reports and updates
Our Asset Repositioning
Due to Spetsnaz Security International Maritime's extensive experience across the world's High Risk Areas, we are well placed to provide specialist protection for slow moving, high-value assets. Due to these assets' low speed they are increasing vulnerably to not just pirates but none-state actors. We offer:
Assistance with Flag procedures and administration
24/7 Operations Centre
Regular intelligence reports and updates
Pre-transit risk and vulnerability assessment
Our Proactive Offshore Security
Spetsnaz Security International Maritime provides risk management and security services to the offshore Oil & Gas industry. When conducting projects in national waters we work with the local navy and coastguard, and can assist these parties with security training programmes. We work closely with the local population always taking into consideration the offshore cultural sensitivities.
As with all our services, requirements are determined with the client, analysing the risks and applying mitigation until they are within your tolerance levels. We can protect any kind of vessel, from small survey vessels up to the largest drilling platforms. We offer:
In depth Risk and Intelligence assessment of the project area and surrounding environs
Assistance with the provision of offshore security vessels
Provision of unarmed/armed teams
Liaison with local security forces
24/7 support from our maritime operations centre
Regular intelligence reports and updates
Our Proactive Port Security
Spetsnaz Security International's consultants can provide comprehensive risk assessments and security surveys for ports in regions where the risks are dynamic and unpredictable. Our experience across both the Maritime and Land sectors, allows us to apply tried and tested mitigation measures, procedures and training in order to reduce or eradicate risks.
Spetsnaz Security International can provide ISPS-compliant:
Port Facility Security Plans
Port Risk Assessments
Security and Leadership Training
ISPS Compliance
As well as ongoing projects on-board client vessels and platforms, Spetsnaz Security International Maritime has specialised experience in this area. We established the global security (including the first ISO 28000 compliance) for Dubai Ports World, one of the largest marine terminal operators in the world.
As part of our vessel security package we conduct the following:
Ship security survey
Vessel risk assessment
Emergency Procedures
Spetsnaz Security International will also conduct the following on request:
ISPS advising
Ship Security Officers Courses
Company Security Officers Courses
Intelligence and Risk Assessment products
Spetsnaz Security International Maritime bases its risk assessments, route and general travel advice based on timely and accurate intelligence products. Our in-house team has access to several intelligence feeds to build a complete intelligence picture in order to advise on threat mitigation.
We offer the following products:
Bi-monthly intelligence report covering the Indian Ocean, Gulf of Guinea and South China Sea
Vessel threat assessments
Bespoke geographical intelligence assessments
Bespoke port risk/intelligence products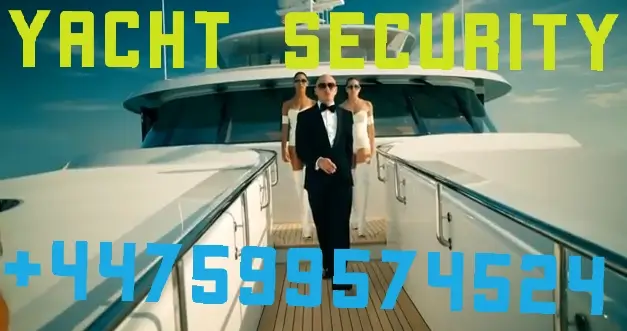 OUR PROACTIVE ARMED-UNARMED MARITIME SECURITY GUARDS
Spetsnaz Security International Limited provides proactive armed-unarmed security guards to the maritime industry. Protection of your assets, staff and company vessels is a necessity when travelling thru high risk areas like the Gulf of Aden.
A Secure working environment/living facility in risk areas should be implemented for any staff that could be at risk.
Spetsnaz Security International Limited provides several protection solutions special designed for your requirements, incl. armed security teams.
We are capable of placing maritime security teams anywhere in the world within a very short time frame.
We draw our talent from NATO countries that have similar experience and a long history and experience in their fields of expertise.
Spetsnaz Security International Limited brings together state of the art technology and a highly professional, certified staff with the depth of knowledge and experience needed to provide and maintain the most advanced and reliable maritime security tailored to the needs of each respective maritime company, shipping line, ship-owner and governments served.
All international staff follows Spetsnaz Security International Limited's Code-of-Conduct, Ethic Values and strict Rules of Engagement.
All Spetsnaz Security International Limited Maritime Security Teams knows the specifics of ship security, vessel structures, layout, ISPS, navigation lighting and collision avoidance regulations and is well prepared to defend a vessel from attack.
Our security teams have proven operational experience in the use of a variety of defensive and offensive techniques, ranging from hostile environments such as; Iraq, Afghanistan, Yemen, Somalia the Gulf of Aden and Indian Ocean.
Key competencies include:
Ensuring protective measures on-board
Supporting crew and officers in high-risk waters
Familiar with the maritime working environment
Security related navigation skills
Boarding and defensive operations
Security and safety drills
Knowledge of the ISPS Code and Standards
The ability to train and mentor crews
Best Management Practice (BMP) implementation
Our Oil and Gas Security Services
Oil and gas is a major industry supporting the global economy as oil and gas still remain the primary sources of energy for industrialized and developing economies of the world. Unsurprisingly, the oil and gas industry is one of the most attractive targets for growing global terrorism and maritime piracy. While the threat of terrorism and sabotage attacks are across the supply chain of the oil and gas industry – from oil wells, transportation to refineries, the threat of piracy primarily concerns the oil tanker industry.
Attacks similar to the maritime piracy of the Somali pirates might affect a single oil tanker and result in increased costs for oil transportation, which in turn might result in higher end prices for consumers. Any major terrorist attack or act of sabotage on production facilities like oil rigs, offshore platforms and refineries will result in loss or complete stoppage of production, which might take months to restart.
The entire supply chain from oil wells and offshore platforms to pipelines, tankers and refineries can be affected by the following security threats:
piracy
terrorism
insurgency
organized crime
civil protest
inter-state hostilities
vandalism
internal sabotage

Our proactive skills in safety, security and risk management are ideally suited to the marine offshore and oil and gas industries throughout Africa, the Middle East, Europe, United States Of America (USA), Australia and Asia. Our trustworthy offshore security and protection services are effective, reliable and affordable.

What's more, we can also provide security training to facility security officers and staff to keep their skills and awareness relevant in an ever-changing security landscape.

Oil and gas platforms need expert protection, as do the ships that form their supply chain. That's where we come in. Our proactive and trustworthy teams of security and risk experts know how to work in complex high-risk environments. They understand the importance of simple, effective emergency plans, procedures and resources, and can help you develop and implement them.

We can take care of everything – training and developing your own staff, working alongside any other agencies used by you or your suppliers, providing on-platform personnel, and keeping you safe with offshore security vessels. With the latter, we can either provide our own ships – fully equipped with threat detection, communication and security equipment – or integrate our operations centre into your existing project support vessels.

SPETSNAZ SECURITY INTERNATIONAL LIMITED PROVIDES PROACTIVE ARMED-UNARMED SECURITY AND CLOSE PROTECTION BODYGUARDS TO:
Wells And Offshore Platforms, Transmission Pipelines, Loading Terminals And Ports, Oil Tankers And Transit Routes,Refineries
Offshore Industry needs a sophisticated approach for security and our specialists are ready to provide proactive effective security solutions for your strategic resources, such as:
Threat & Risk Analysis
Field operations require risk assessment and development of practical security measurements to mitigate risks. This process requires identification of potential risks, establishment of boundaries, evaluation of consequences and generation of prevention and business recovery plans.
Our specialists are implementing the threat and risk analysis plan basing on understanding of the types of threats faced by offshore installations including knowledge of various threat groups, the dangers they represent, their goals, intentions, offshore capabilities, opportunities, past attacks and interferences with offshore installations and possible future actions.
Another important factor is the geographical one, as attacks on oil and gas installations occur in many countries, but oil companies face different security risks depending on the region they operate in. Oil companies that operate in high security risk areas such as conflict zones, and those that operate in economically and politically unstable countries are always at a higher risk of attack.
Therefore, geography and other enabling factors, such as the presence of armed conflict in the area play important role in identifying, qualifying and quantifying potential risks to offshore oil and gas installations. Threat & Risk analysis helps our specialists to build proper-layered security levels in order to form a quick reaction force for any potential threat.
Our Experienced Security Personnel
We hire skilled and experienced security personnel to protect our clients' assets and insure your operations are unmolested.
Our Operations Department has efficiently developed a security culture policy that corresponds to all International security norms and standards followed by each and every Spetsnaz Security International Limited employee from the Chief of Security to the Operations Managers, from the Safety Managers to the Security Officers that monitor operations and ensure the security policies are adhered to.
Our security experts developed an overall security strategy in close coordination with the Cyber Security Department ensuring databases and networks are secure, and that intellectual property is protected from outside use in order to mitigate any potential risks. Our goal is to provide secure and safe environment for all our clients being in depth knowledge of each assignment given.
24/7 Monitoring & Control Centre
There is a growing trend towards the use of remote Control Centers because security of data is as important as physical security that requires continuous monitoring and constant remote observation for your strategic offshore resources.
Spetsnaz Security International Limited Control Centre is the infrastructure where data is fused, events correlated and warnings issued. It identifies offshore and onshore objects, detects targets, analyses threats, gives warnings and alarms, and provides navigation assistance, logistics support and incident with intervention management.
By offering a complete solution for intrusion from sea, air and subsea we guarantee secure communications to enable operators to analyze threats, generate early warnings, prepare intervention programs and manage crises.
Spetsnaz Security International Limited Modus of operandi: 24/7 observation, panoramic scanning and automatic intruder detection systems which are optimal for any distance range (long, medium and short) within the area surrounding the Oil Rig, for nonstop monitoring of unfamiliar objects and for the detection of suspicious motions. In the event of an intrusion, security forces will be automatically alerted to quickly respond to the threat while it is still at a safe distance. It is wholly integrated to a Security Control Centre, which can be either onshore or at an offshore installation.
Personnel access to sensitive zones on the rigs must be tightly controlled to ensure safety while also allowing freedom of movement for both company personnel and appropriate subcontractors within authorized areas, therefore it requires constant remote observation for your strategic offshore unit 24/7/365.
Implementation of the Latest Surveillance Technologies & Security Systems
Security of the oil and gas fuel cycle, from the front end of exploration to the back end of supply and distribution is considered to be a prime concern for all the parties involved. The security process in which the oil and gas operational sectors, namely, upstream, midstream, and downstream are secured with the help of stringent physical and network security measures to ensure operational efficiency and minimize losses associated with security breaches is carefully monitored by our specialists.
Spetsnaz Security International Limited specialists use various surveillance, monitoring and detection techniques to protect the clients' facilities from threats wherever they may come from.
With installation of the latest surveillance systems, automation and alarm technologies, comprehensive security management systems Spetsnaz Security International Limited offers effective solutions for the growing security challenges in today's onshore and offshore operating environment. With advanced technologies implementation by our Company specialists we always satisfy our clients' expectations by high performance when our security solutions contain comprehensive safety and security framework with the objective to ensure a secure working environment with the security of the client's assets.
We dispatch national and international Security Armed-Unarmed Executive VIP Protection Security Bodyguard | Close Protection Service, Armed-Unarmed Executive VIP Protection Security | Body Guards | Armed Unarmed Executive V.I.P Protection | Security Bodyguard | Close Protection Operatives Worldwide
Spetsnaz Security International Limited has been providing Armed-Unarmed maritime security services to business owners throughout The South China Sea and East Indies, eastern Mediterranean, Black Sea, North Sea, British Isles, the Pacific Ocean, the Atlantic Ocean, the Indian Ocean, the Arctic Ocean, the Mediterranean Sea, the Caribbean Sea, the Gulf of Mexico, Asia and Oceania, Arafura Sea, Bali Sea, Banda Sea, Bismarck Sea, Bohai Sea, Bohol Sea (also known as the Mindanao Sea), Camotes Sea, Celebes Sea, Ceram Sea, Coral Sea, East China Sea, Flores Sea, Gulf of Carpentaria, Gulf of Thailand, Halmahera Sea, Java Sea, Koro Sea, Molucca Sea, Philippine Sea, Savu Sea, Sea of Japan (also known as East Sea), Sea of Okhotsk, Seto Inland Sea, Sibuyan Sea, Solomon Sea, South China Sea, Sulu Sea, Tasman Sea, Visayan Sea, Yellow Sea, Pacific Ocean, Bering Sea, Chilean Sea, Sea of Chiloé, Gulf of Alaska, Gulf of California (also known as the Sea of Cortés), Mar de Grau, Salish Sea, Indian Ocean, Andaman Sea, Gulf of Martaban , Arabian Sea, Bay of Bengal, Gulf of Aden, Gulf of Oman, Laccadive Sea, Mozambique Channel, Persian Gulf, Red Sea, Timor Sea, Palk Strait, Southern Ocean, Bass Strait,Bellingshausen Sea,Cooperation Sea[c],Cosmonauts Sea[c],Davis Sea,D'Urville Sea,Drake Passage,Great Australian Bight,Gulf St Vincent,Investigator Strait,King Haakon VII Sea[c],Lazarev Sea[c],Mawson Sea[c],Riiser-Larsen Sea,Ross Sea,Scotia Sea,Somov Sea[c],Spencer Gulf,Weddell Sea, Arctic Ocean,,(clockwise from 180°),, Chukchi Sea, East Siberian Sea, Laptev Sea, Kara Sea, Barents Sea (connected to Kara Sea by Kara Strait), Pechora Sea, White Sea, Queen Victoria Sea, Wandel Sea, Greenland Sea, Lincoln Sea (recognized by IHO but not IMO), Baffin Bay, The Northwest Passages, Prince Gustav Adolf Sea, Amundsen Gulf, (more to be listed), Hudson Strait, Hudson Bay, James Bay, Beaufort Sea, Atlantic Ocean, Americas,,(coast-wise north to south),, Davis Strait, Labrador Sea, Gulf of St. Lawrence, Gulf of Maine, Bay of Fundy, Massachusetts Bay, Cape Cod Bay, Nantucket Sound, Vineyard Sound, Buzzards Bay, Narragansett Bay, Rhode Island Sound, Block Island Sound, Fishers Island Sound, Long Island Sound, Shelter Island Sound, Noyack Bay, Peconic Bay, Gardiners Bay, Tobaccolot Bay, Sag Harbor Bay, Three Mile Harbor, Long Beach Bay, Dering Harbor, Pipes Cove, Southold Bay, Flanders Bay, Napeague Bay, Fort Pond Bay, North Sea Harbor, New York Bay, Upper New York Bay, Lower New York Bay, Jamaica Bay, Raritan Bay, Sandy Hook Bay, Delaware Bay, Chesapeake Bay, Albemarle Sound, Pamlico Sound, Gulf of Mexico, Florida Bay, Tampa Bay, Pensacola Bay, Mobile Bay, Vermillion Bay, Bay of Campeche, Caribbean Sea, Gulf of Gonâve (Haiti), Gulf of Honduras, Golfo de los Mosquitos, Gulf of Venezuela, Gulf of Paria, Gulf of Darién, Argentine Sea,,Europe, Africa, and Asia,The Norwegian Sea,Aegean, Adriatic, Ionian, and Tyrrhenian seas,, Norwegian Sea, North Sea, Wadden Sea, Baltic Sea, Archipelago Sea, Bothnian Sea, Central Baltic Sea, Gulf of Riga, Oresund Strait, Sea of Åland, English Channel, Irish Sea, Celtic Sea, Bay of Biscay, Cantabrian Sea, Mediterranean Sea, Adriatic Sea, Aegean Sea, Argolic Gulf, Myrtoan Sea, North Euboean Gulf, Saronic Gulf, Sea of Crete, South Euboean Gulf, Icarian Sea, Thermaic Gulf, Thracian Sea, Alboran Sea, Balearic (Catalan) Sea, Gulf of Lion, Gulf of Sidra, Ionian Sea, Gulf of Corinth, Levantine Sea, Cilician Sea, Libyan Sea, Ligurian Sea, Gulf of Genoa, Sea of Sardinia, Sea of Sicily, Inland Sea, Gozo, Tyrrhenian Sea, Sea of Marmara[13], Black Sea[13], Sea of Azov[13], Gulf of Guinea,,Northern islands,The Irish Sea,,(east to west),, Irminger Sea, Denmark Strait (between Greenland and Iceland), Irish Sea (between Ireland and Great Britain), Inner Seas off the West Coast of Scotland, Sea of the Hebrides (Great Britain) for many years. We have trustworthy and experienced trained security officers available to conduct International Fire Watch services across the country.
Please contact us confidentiality to tell us more about your maritime requirements and the types of maritime security guard services that you are looking for. We will be happy to help out in any way possible to ensure that your event is a success.