#1 Hotel Security Guard-Hotel Security Guard Services | Hire Hotel Security | Hotel Security in London | Hire London Hotel Security | Hire Hospitality Security Guards | SIA Licensed Security Guards Services | Hotel Security Guard Services - Hire Hotel Security | Hotel Security in London | Hire London Hotel Security | Hire Hospitality Security Guards | SIA Licensed Security Guards
When it comes to the safety of your guests, staff and property, security is of the utmost importance, and at Spetsnaz Security International Limited, it is our top-priority. Our highly trained security consultants will provide the protection you require, and always with the professional demeanor and courteous manner that is expected in the hospitality industry.
The Hospitality Industry
Every industry has its own specific needs when it comes to matters of security. When you contact us, we will go over the specific security needs of your business to ensure that every detail is covered, and every corner and corridor checked and secured. Our hotel security professionals have experience working in many industries, and they understand that each industry has its own particulars that require customized approaches.
Hotel security requires a sharp mind and an even sharper eye. The entry doors that are kept unlocked to welcome guests can also welcome uninvited visitors. While respect and protection of your guests is always a priority, hotel security also requires being able to identify behaviors and other details that reveal if someone is acting suspiciously. Our highly trained hotel security guards, many of whom are former law enforcement or military, are well trained in assessing risk, people, behavior and more.
How Spetsnaz Security International Limited Can Help:
Guests feel at ease when they see security guards because the sight of these personnel lets the guests know that when they are on the premises, their persons and their valuables are in safe hands. Although the hotel security guards might not always be in plain sight, such as when they are patrolling the property, they are always nearby, ready to respond when a security situation arises.
Security service personnel protect your guests from a number of risks, including unwelcome visitors, altercations in the rooms, property theft, and even health issues in the event that someone with First-Aid / CPR training is needed. Due to their high level of training and knowledge, our security consultants know how to act quickly and effectively in any given situation.
In all situations, the security consultants at Security Guard Services act in a manner that is cordial and professional, making them an invaluable presence for your hotel and for your guests.
For Your Staff
Hotel staff are another priority when it comes to our security services. Whether it is to protect the staff in an emergency situation, or to protect them from unwanted behavior, our security consultants know just when their services are required and how to manage any situation. In the best situations, for long-term services, the hospital security guards we send to your hotel become part of the family, doing what is necessary to protect the staff.
For Your Property
Hotel properties also require protection just as much as people. In addition to the risk of property damage, hotels are vulnerable to intrusion by people who are not guests because it is easy for people to walk in the door and into areas where they are not supposed to be. Areas that are open to staff, such as to on-site kitchens or storage rooms, are especially susceptible to intrusion and possible theft. Our security consultants are available 24/7 for the protection of your hotel property, and all and any who are on it.
OUR PROACTIVE RETAIL LOSS PREVENTION SERVICES LONDON UK | RETAIL SECURITY GUARDS SERVICES LONDON - HIRE-CCTV AND LOSS PREVENTION SECURITY OFFICERS-COMPANIES-AGENCIES-FIRMS-ARMED-UNARMED VIP SECURITY FIRMS | Retail security guards and loss prevention services London UK |
Hire Our Trustworthy Professional Retail Loss Prevention Call (+44) 0759 957 4524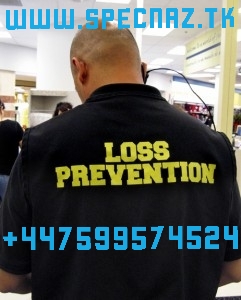 As the needs for asset control and retail loss prevention services continues to grow in the UK, it is paramount that retail and brick & mortar property owners contract a loss prevention team with the necessary expertise to control theft and maintain positive asset control.
From loss prevention officer training and implementation to complete access control development and plan and program procurement, Spetsnaz Security International Limited can help your retail business be truly protected. Call us today for a free consultation on all of your commercial, industrial, retail and niche-based security protection services in London UK .
How Spetsnaz Security International Limited Can Help You?
Shoplifting and in store theft are serious issues that can not only affect a store's bottom line, but can eventually put a store or retail outlet out of business if it is not properly addressed. Busy stores, especially during busy seasons like Holidays, are often overwhelmed with business and flooded with customers. As employees try and keep up with overwhelming demand, many things can go unnoticed. One of the main areas where our trained guards shine is in providing retail loss prevention services. In store theft and shoplifting are serious issues that not only affect a retail establishment's bottom line, but that may eventually result in a warehouse, or retail outlet going out of business if the issue isn't addressed and handled.
With Spetsnaz Security International Limited you don't have to let thieves, Shoplifters or anyone else destroy your store, cost you money during the busy season, or result in you having to close your doors. By hiring Fast Guard, you can prevent direct loss. The team can help protect your store while teaching your work staff how to ensure theft doesn't affect the business. Fast Guard can provide help with all the following to prevent trade loss:
Loss prevention training for employees
Investigation into in-store theft and shoplifting
Apprehension of suspected Shoplifters
Follow-up
Prevention of retail loss
Response to retail loss
Resolution for retail loss
Retail Loss Prevention Services | London Retail Security, Store Detectives and Loss Prevention | Hire Retail Security - Guards, CCTV & Loss Prevention Services | Hire | Retail Security Services London | Retail Security Guards London, UK | Retail Security and Loss Prevention Staff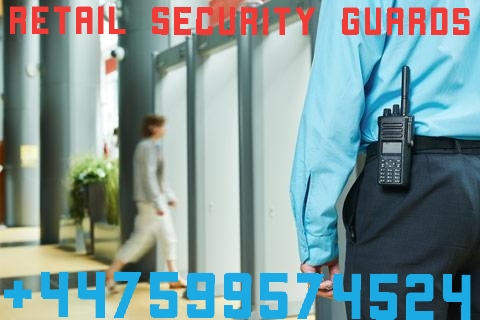 Don't let Shoplifters, thieves, or ANYONE destroy your store, ruin your busy season or suck the profits out of the holidays. Prevent retail loss today by hiring an experienced security firm that has expertise in retail loss prevention. They can help protect and can help teach your workforce to protect the valuable merchandise that is the lifeblood of your business. A security firm that has expertise in retail loss prevention can help with:
Training
Investigation
Apprehension
Follow-up
Prevention
Response
Resolution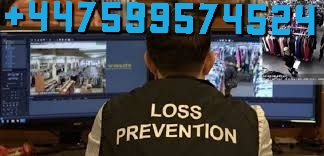 Our Proactive Loss Prevention Security Services provided by Spetsnaz Security International Limited is unmatched. Our Trustworthy Loss Prevention Security Services is one of our most requested security services Nationwide . Our London UK Based Security Company is one of the fastest growing security guard companies in the country. Spetsnaz Security International Limited has been providing Proactive Loss Prevention services to business owners throughout Bath, Birmingham, Bradford, Brighton & Hove, Bristol, Cambridge, Canterbury, Carlisle, Chelmsford, Chester, Chichester, Coventry, Derby, Durham, Ely, Exeter, Gloucester, Hereford, Kingston-upon-Hull, Lancaster, Leeds, Leicester, Lichfield, Lincoln, Liverpool, (City of) London, Manchester, Newcastle-upon-Tyne, Norwich, Nottingham, Oxford, Peterborough, Plymouth, Portsmouth, Preston, Ripon, Salford, Salisbury, Sheffield, Southampton, St Albans, Stoke-on-Trent, Sunderland, Truro, Wakefield, Wells, City of) Westminster, Winchester, Wolverhampton, Worcester, York. Our London UK security guards and London UK security officers have prior military or law enforcement experience and are licensed and insured to provide Alarm Response and security guard services in London UK and all of United Kingdom.