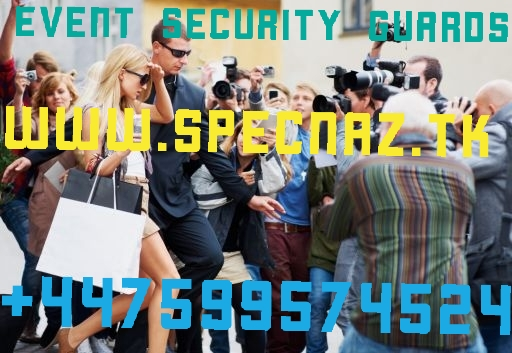 Depending on your profession or lifestyle, some everyday situations may not be entirely risk-free, regardless of if the threat is opportunistic or planned. Incidents that affect personal safety, both indirectly or directly, can and do occur each day. From government officials, executives, VIPs, celebrities and others who are seeking protective services, Spetsnaz Security International's executive protection can be deployed as teams or individuals to provide you with the executive protection necessary for your well-being and peace of mind.
Spetsnaz Security International is an executive protection company with services ready in London including: East London, West London, North London, South London. SSI also provides close protection services nationwide including : Greater Manchester, Leeds, Swansea, Sheffield, Birmingham, and Devon-Cornwall.
Many of our personal security team members are former special forces or military members that have been specially trained to provide you with the security services that you want and need. This background provides them with the unrivaled knowledge and experience to deal with any executive protection situation they are assigned to.
How Spetsnaz Security International Service Can Help You
Spetsnaz Security International executive protection agents work diligently to help keep any at-risk person out of harm's way. Trained in all types of pro-active protection procedures, our security staff can recognize, evaluate and neutralize potential threats before they become serious problems. Discretion, professionalism, conflict resolution and above all level-headed judgment help to distinguish our security team from other security agencies in the area.
When choosing from the available executive protection companies, wouldn't it be nice to know you are going to have professionally trained individuals looking out for your security and well-being? That is exactly what Spetsnaz Security International has to offer. Our security specialists will focus on preventing a situation from escalating. If the situation escalates to a level where there isn't any other choice than to use force to protect lives, our guards know how to react and only use force when absolutely necessary.
Some of the places where our executive security services are beneficial include:
Hostile terminations or downsizings
Union disputes
Physical threats
International or national travel
Board or shareholder meetings
Speaking engagements or personal appearances
Executive Protection Services Customized to Your Unique Needs
Our team offers a wide array of executive protection services and understand the nuances of working in this environment. We particularly specialize at mitigating risk and assisting clients in protecting their families, financial value and physical property. The holistic approach we take to executive protection services is found here.
Executive Protection
Our security guards provide close protection and advise clients of any potential security threats present. We are licensed within the area and have the proper training and certifications to provide the level of protection necessary in these situations. Also, most security personnel at Spetsnaz Security International has several years of operational experience in other, similar assignments.
Protective Surveillance
If you don't want a security guard shadowing your every move, we offer protective surveillance services. This is a more low-profile technique used for providing protection to clients who want to keep their privacy while having peace of mind that there is a responsive and capable security team nearby if a situation were to arise.
Security Driver
In addition to protection for a client's person, we also provide security drivers. This ensures that each client can be safely transported where they need to go.
Security, Protection, and Peace of Mind
Each of our protection professionals is experts in advanced planning and logistics, emergency response, crisis management and threat assessment. Statistics have proven that the majority of security issues that involve high-profile people occur while the individuals are on the go. Our team is available to provide protection and security for clients regardless of if they are at home, in the car or in the office.
Some of the reasons to trust Spetsnaz Security International with your personal safety and protection are found here.
Ability to assess the risks and needs associated with clients.
Proper training and certification in place including advanced skills, such as managing threats of violence, attack avoidance and recognition, close protection techniques, multiple aggressors, firearms skills, light combat skills and concealed weapons skills.
Crisis planning services for missing persons, extortion or kidnapping
Rapid response services for natural disasters, labor disputes or special events.
Putting your life in the hands of a security team takes a great deal of confidence and trust. Spetsnaz Security International has been working with many clients for several years now and wants to develop the same trusting relationship with you. These security services aren't the same cookie cutter options you get from other service providers. They are customized to the unique needs of the client to ensure their well-being and safety, regardless of the situation.
Executive Protection Service You can Count On
It is easy to choose the first executive protection service you come across, but that isn't going to provide you with the highest level of protection. At Spetsnaz Security International, we ensure each member of our security staff has the training, knowledge, skill and know-how to handle the potential risks that are associated with this type of security detail. Our top goal is your safety and peace of mind.
Regardless of if you own a Fortune 500 company, are an up-and-coming celebrity or other high-profile person, our executive protection services are right for you. We will help identify potential security threats and neutralize them before you find yourself in danger. Our extensive and comprehensive services ensure you have the protection you require around the clock.
If you want to avoid living in fear and enjoy your life to the fullest, then it may be a wise decision to call us at Spetsnaz Security International for more information on the executive protection services we offer. We will take the time to customize a strategy that meets your unique needs and concerns, ensuring you have peace of mind that you are protected at all times.
Our company is licensed, insured and offers affordable rates to ensure you have the protection you deserve. Don't trust a sub-par service provider with your protection and well-being. Each of our security professionals has the experience, training, and ability to protect you at every turn, regardless of what or how serious the threat against you may be.
For more information, contact us confidentiality:
Call us now on: +44 (0759) 957 45 24 - Viber & WhatsApp
TAGS:
London UK International Driver, off duty cops, police officers, State Trooper, family driver, Covert security, corporate chauffeur, off duty cops, police officers, asset protection, private driver, Priority Executive Services, armed chauffeurs, executive armed chauffeurs, secure transportation, security guards, law enforcement, police, safety, executive protection, bodyguard, Security driver, personal driver, private chauffeurs, executive chauffeurs, VIP security, concierge, protection driver, protection chauffeur, security companies, Westminster, Connecticut, corporate transportation, celebrity security, corporate travel management, country club, secure transportation, public relations firm, private jet, London consulates, London chauffeur, corporate chauffeur, Rolls Royce Phantom, SUV, Bentley Continental Flying Spur, Cadillac Escalade, Mercedes Benz Sprinter, limousine, black car service, athlete, travel agent, destination management company, headquarters, caa, safe, player, ride, protection, aexp, American business express travel, travel agents, athlete protection, artist transportation, Department of defense top secret, dod confidential, Motion Picture Talent, film talent,CODIV 19, TV Talent, music talent, sports agent, entertainment agent, musical agent, transportation department, transportation gang boss, transportation coordinator, production department, production manager, assistant director, 1st ad, 1st assistant director, crew transportation, assistant director, 2nd AD, film director, film crew, video director, movie producer, music producer, video producer, production assistant, Production Coordinator, Production Manager, Celebrity Booker, talent booker, Transport Captain, travel coordinator, sports management agency, sports marketing agencies, players agent, booking agency, artist management agency, artist representative,
,International Close Protection Guards, vacancies in London, London security, International bodyguard services, London royal protection, International Close Protection , London search engine, hire bodyguards in London, International bodyguard hire in london, bodyguards in the uk, International Close Protection london, london bodyguards, london bodyguards for hire, bodyguards in london, london bodyguard agency, london bodyguard services, close protection, protection, bodyguard, PPO, London, Spetsnaz Security International, spetsnazsecurityinternationallimited, fidel matola, Ukvipcloseprotectionservices, Close protection agencies, Private security London, Close protection security companies, Personal Protection services in UK, bodyguard for hire in London, hire close protection in London, hire personal protection in London, key holding services london, armed-unarmed bodyguards, armed-unarmed close protection services, companies, agencies, firms, vip security, hire uk bodyguards, surveillance, counter surveillance, protection,hire a bodyguard,hire a bodyguard in london,hire bodyguard,hire security,how much does a bodyguard earn,how much does it cost to hire a bodyguard,personal protection,personal security,private security, Private Bodyguard Services, Hire Bodyguard Security London, UK, Executive Security London, Holiday Security London., VIP Security London, close protection London, private security London, residential security London, Security Company in London - Event Security Services - Construction Site Security in London - Security Guard Companies - Building site security - Bodyguard Services in London, fire watch guards, fire watch patrol, costs, fees, fireman, keyholding, alarm response services, private investigation services, protective surveillance, Essex, private detective, London investigator, investigations agency. investigators, detectives, surveillance, surveilance, investigater, agencies, investigaters, agency, agencys, process serving, server, document serve, UK Private Detectives, London, International Private Investigator & Detective agency. Essex Investigations surveillance, global asset reports and financial investigators and process serving Kent, close protection london,london surveillance,protective surveillance,protective surveillance london,surveillance london,surveillance services, Bodyguard London, Bodyguard UK, # Bodyguard company in London, Bodyguard Agent London Bodyguard in Paris, Close Protection Personal Bodyguard,Hire Personal Bodyguard,Personal Bodyguard Services, Security, solutions, private, family, house, property, body guard, security chauffeurs, panic room, investigations, cyber security, security agency, security agency london, security agencies in london, recruitment agencies security officer, security agencies jobs, security recruitment agencies uk, list security recruitment agencies, job vacancies security, night security jobs in london, security agencies east london, recruitment agencies security industry, security agencies in london, '10 per hour security jobs, corporate security jobs in london, close protection, close protection uk jobs, close protection courses uk, close protection pay, close protection badge, close protection london, close protection companies, close protection companies uk, close protection course prices, bodyguard services london, london close protection jobs, list of close protection companies, close protection companies recruiting, hire close protection, hire personal protection in london, close protection agencies, close protection companies worldwide, close protection companies london, hire personal protection in london, uk close protection services, hire close protection in london, close protection hire, hire bodyguards in london, security chauffeur jobs, chauffeur and close protection jobs, bodyguard chauffeur jobs, private chauffeur wanted, close protection chauffeur jobs surrey, residential security, residential security team vacancies, residential security uk, residential security london, residential security companies, live in security officer jobs, residential security essex, residential security definition, private security jobs for ex military, IT and Mobile Phone Encryption and Protection, Panic Rooms:, panic rooms gravesend, define safe room, panic rooms london, underground panic rooms, panic room builders, panic room construction, Armoured Luxury Vehicles, bullet proof cars prices, price of bullet proof cars in india, civilian armored vehicles, armored cars companies, military armored cars, Fraud Investigation, fraud investigator jobs london, fraud investigation services, Debugging and Electronic Forensic Investigations, Personal Security Awareness Training, personal security awareness tips, personal safety awareness, Evasive and Defensive Driver Training, defensive driving course london, advanced tactical driving course, evasive driving courses uk, what is defensive driver training, defensive driving uk, defensive and evasive driving course uk, defensive driving course online uk, close protection driving courses, Anti Kidnap and Ransom Training, anti kidnap training, randsome training, London's Leading Security Services in UK Contact Spetsnaz Security international Limited Fidel Matola now, Bespoke VIP Solutions,london,car rental,prestige car hire,luxury car rental,car hire,chauffeur services,personal security, Private Security,Security Officer,Security Services, Retail Security Guards,Corporate Security,UK,London,Industrial & Construction Security,Event Security,Close Protection Bodyguards,close protection UK, sia security, manned guarding, retail security,Door Supervisor, door supervision, security services London, event security UK, door supervisor, doorman, bouncer, Private Security,Security Officer,Security Services, Retail Security Guards,Corporate Security,UK,London,Industrial & Construction Security,Event Security,Close Protection Bodyguards,close protection UK, sia security, manned guarding, retail security,Door Supervisor, door supervision, security services London, event security UK ,International Door Supervisor s in London, International Door Supervisor s Companies in London, International Door Supervisor s, International Door Supervisor s Services London, UK, United Kingdom, International Door Supervisor Agency, Hire International Door Supervisor s In UK, Door Supervisors London - SIA Door Supervisors | Spetsnaz Securitiy International Limited , Door Staff, Cheap, Affordable, alpha, security, services, london, manchester, birmingham, england, uk, guards, guarding, protection, hire taxi, hire airport transfer, , Close Protection Companies UK | Close Protection Training London, UK, Worldwide, bodyguards, close protection, security, bodyguards in London, close protection in London, maritime security, residential security, security consultant, VIP protection, chauffeur services, executive protection, LONDON UK CLOSE PROTECTION BODYGUARD SERVICES, LONODN UK, London Executive VIP Close Protection Services provide UK tailored discreet bodyguard services. We employ British Special Forces, ex military, police and PMC government close protection officers. We are the #1 company for armed and unarmed protection. No Contract. Low Rates. Call 0044-759-957-4524. London Bodyguards - Private Security - Executive Personal Protection, HIRE BODYGUARDS IN LONDON, THE UK OR WORLDWIDE, BODYGUARD COMPANIES IN LONDON UK, TRUSTWORTHY, AFFORDABLE AND RELIABLE LONDON Break-ins, Power Outages, Power Outages, Fire Watch, Property Evictions, Employee Downsizing, Hostile Terminations, Holiday Coverage in London, The UK Or Worldwide, TRUSTWORTHY, AFFORDABLE AND RELIABLE LONDON BODYGUARDS offers expert armed and unarmed Executive/Personal Protection Agents, Personal Bodyguards, and Transportation/Security Escort Services, hire one Security Officer In London or to hire a team of Security Officers In London, we provide personal security in London, The UK Or Worldwide for VIPs, celebrities, executives, and other at-risk individuals needing specialized protective services, VIP Close Protection & Bodyguard Security , London, UK private security, executive personal protection, security guards, special event security, trade show security, corporate security, Find a bodyguard near me. Spetsnaz Security Agency provides Executive Personal protection depending on the required level of security. We provide Armed, For Hiring Personal Protection and tailored Bodyguard Services, Close Protection Services, VIP Luxury Services and Security Consultancy to corporate, high net worth and celebrity clients, government departments and any legitimate persons requiring protective services, worldwide.; WE PROVIDE PRIVATE INVESTIGATOR SERVICES, PRIVATE DETECTIVE OR INVESTIGATION SERVICES IN , LONDON OR WORLDWIDE, RENT A CAR, CHAUFFEUR AND EVENT SERVICES IN LONDON, UNITED KINGDOM OR INTERNATIONAL, VIP FAST TRACK SERVICE UPON INTERNATIONAL ARRIVALS, DEPARTURES AT LONDON, UNITED KINGDOM, WORLDWIDE OR Airport Meet & Greeting, BODYGUARD SERVICES LONDON - COMPANIES - AGENCIES - FIRMS - CLOSE PROTECTION - VIP SECURITY IN LONDON - EAST LONDON - WEST LONDON - NORTH LONDON - SOUTH LONDON - UNITED KINGDOM ,Armed/Unarmed Executive VIP Close Protection Security Professional Bodyguards, Close Protection And Private Chauffeur Services in London, UK. We provide private investigation and detective services-chauffeur services to all London, UK airports included: Heathrow, Gatwick, Stansted, Luton, London City and Southend airport.
Please contact us confidentiality to tell us more about your enquiry and the types of services that you are looking for. We will be happy to help out in any way possible to ensure that your event is a success.
Call us now on: +44 (0759) 957 45 24 - Viber & WhatsApp
We take pride in saying that none of the residential security companies in london offer any of our premium services at the price that we can offer. You can hire security for events, wedding, corporate parties and gatherings, film and tv sets, shows, pubs. concerts and for private events, debt collection, restaurants, night clubs, casinos etc.
Spetsnaz Security International Provides Services in following areas of London
North London | Camden |Euston |Hampstead |Highgate | Kentish Town |Kings Cross |Islington |Stoke Newington |St. Pancras |Wembley ....

South London |Brixton |Dulwich |Forest Hill | Greenwich |Lambeth |Southwark |Wandsworth | Wimbledon
West London |Brentford |Chiswick |Ealing |Fulham |Hammersmith | Hampton |Isleworth |Twickenham

East London |Docklands |Bethnal Green |Shoreditch |Spitalfields |Whitechapel |Walthamstow |Mile End |Bow | Stratford
Central London |Bayswater | Belgravia|Bloomsbury |Clerkenwell|The City |Holborn | Mayfair |Paddington |Pimlico |Soho |St. James's | St. John's Wood |The West End | Westminster |Whitehall ....
We Cover following postcodes for event security in London
EC1 |EC2 |EC3 |EC4 |W1 |W2 |W4 |W6 |W11|SW1|SW3|SW5|SW7|SW11|SW19 |SE1|SE10|SE21|E1|E2|E3|N1|N5|N6|NW1|NW3|WC2|EC1|EC2|EC3|EC4|W1|W2|W4 |W6|W8 |W11 |SW1|SW3 |SW5 |SW7 |SW11 |SW19 |SE1 |SE10|SE16 |SE21 |E1 |E2 |E3 vN1 |N5 |N6 |NW1 |NW3 | WC1 |WC2|
In addition we can deploy our services national or international 24/7, 7 days a week.