Ensuring your construction site is protected around the clock is vital to any project's success, huge ones. After all, you likely leave equipment susceptible to theft or damage and expensive materials that can't store in a warehouse day after day. There's also the threat of property damage from ignorant individuals, as well as the threat of harm due to severe weather or other natural occurrences. Regardless of how you look at it, construction sites are vulnerable.
There are more than a few reasons to invest in construction site security, with the top reasons found here.
How London Site Construction Security Services Can Help You: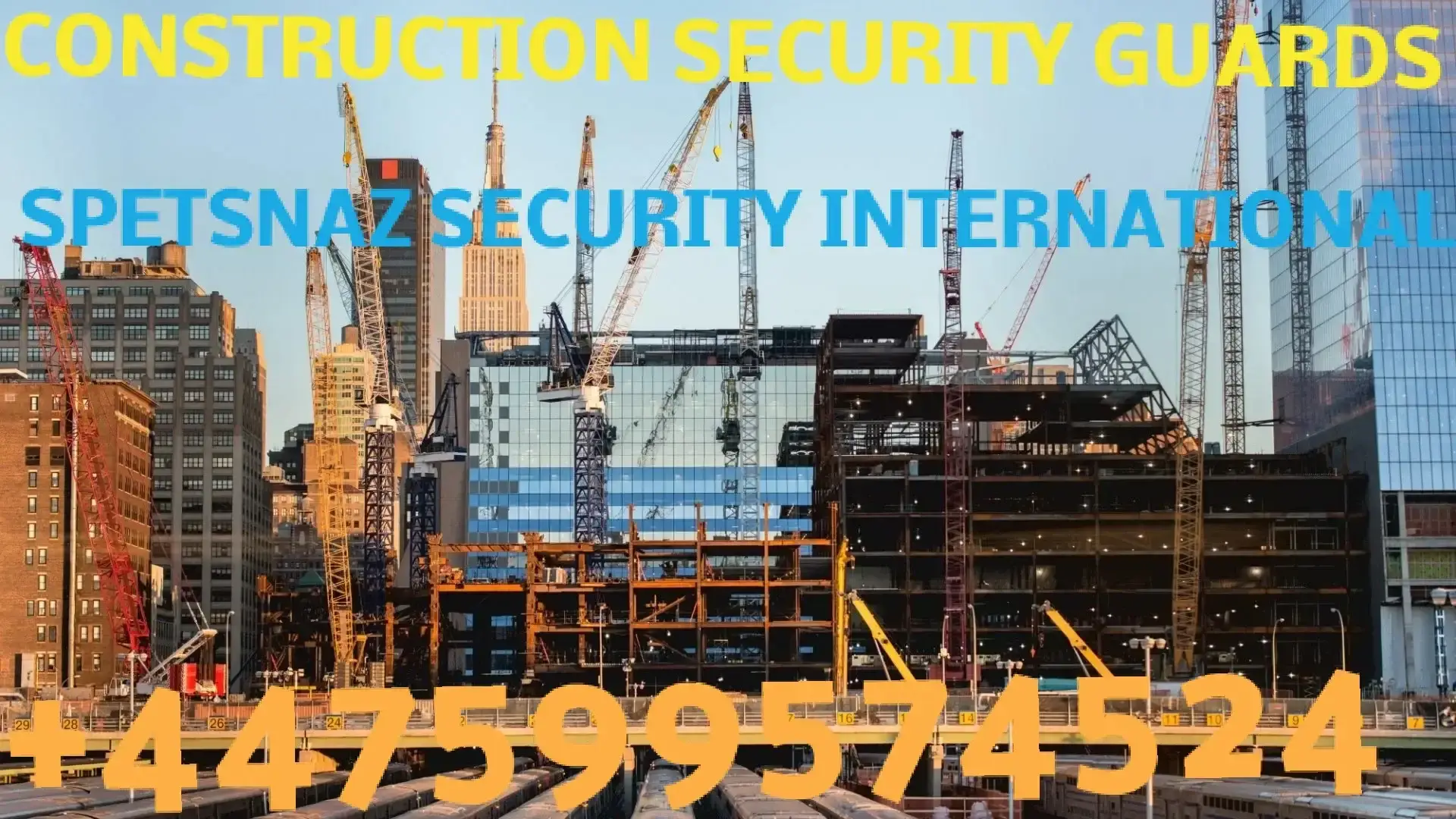 Property and Materials Protection
Are you constructing a multi-million-pound office building or a single residential home? Regardless of the project you're completing. Our security services can prevent the property or material from being damaged, stolen, or otherwise lost.
Tools and Equipment Protection
There are countless types of tools and equipment on any construction site. While can lock some items away daily, others cannot. With security services from London Construction Security Guard Services, you don't have to worry about your valuable equipment being damaged in any way.
Emergency Response Services
Emergencies at a construction site can occur day or night. We provide around-the-clock monitoring of your site to ensure no issues arise. If a problem does occur, we will respond and take care of the issue. Our team can handle emergency response needs at your construction site.
Trespass Prevention
Unfortunately, ignorant people will trespass on dangerous construction sites to steal or look around. Our security team will prevent trespassing by ensuring guards and protective methods are in place.
Limit Weather Damage
While we can't control the weather, we can help prevent damage from your expensive machines, equipment, and materials. If bad weather is coming, we will take the necessary precautions to help protect your valuable construction site materials and equipment.
Limit or Prevent Damage from Accidents
Accidents occur at construction sites all the time. Our team will help identify issues and prevent them from causing severe harm. In addition, it can help reduce fees and liability for your company while safeguarding the workers at your construction site.
Our Goal is Superior Construction Site Security
It is easy for some people to assume that construction sites don't need the same security that other commercial businesses do. However, this is not the case. With quality security services in place, this is a situation you can avoid.
Another benefit of construction site security is that projects will be better able to stay on track and on time. In addition, you and your staff can concentrate on getting the job done when you don't have to worry about damage, access control, theft, trespassing, and other common issues.
London building security guard services offer licensed and insured security services customized to the needs of your unique construction site. You can rely on the company for all security-related matters and feel confident they will handle security issues professionally and courteously at all times. Don't risk your livelihood. Invest in quality construction site security from London building security guard services to protect your equipment, property, staff, and more.
Any delays from damage or theft can be very costly either through active contractual penalties clauses, and you have to pay staff for non-working times.
Some of the other customers in this segment include consultants, architects, engineers, sub-contractors, project Managers, and surveyors.
By choosing Spetsnaz Security International, Ltd. London, you receive a partner that protects your assets and employees throughout the construction process – from breaking ground to a finished building.
At London 24 hours Security Guards we understand that your construction site will go through different phases as work progresses and that your security needs will vary during the project. At London Security Guard Hire, we, therefore, provide you with a flexible and scalable security solution comprising physical and technical security, guarding services, and security consulting services that are adapted as the construction project progresses.
Your security solution is developed based on the need to ensure that nothing disappears or causes construction delays due to damage or theft and ensure that the construction site is a safe and secure workplace free of accidents.
Security from the first step
At London Office Building Security, we provide you with security throughout the entire chain. For example, when your construction site has been marked and blocked off using fences and gates, we install access control systems, alarms, and security cameras connected to our monitoring center.
Our security cameras respond to heat and specific patterns of movement called motion detection, which enables our operators to react if anyone tries to access the construction area, for example, by issuing warnings over speakers or calling a security officer or the police. At Hire Security Guards in London, we supplement this service with patrolling guards who monitor the area at night.
RELATED SECURITY SERVICES FROM SPETSNAZ SECURITY INTERNATIONAL, LTD.